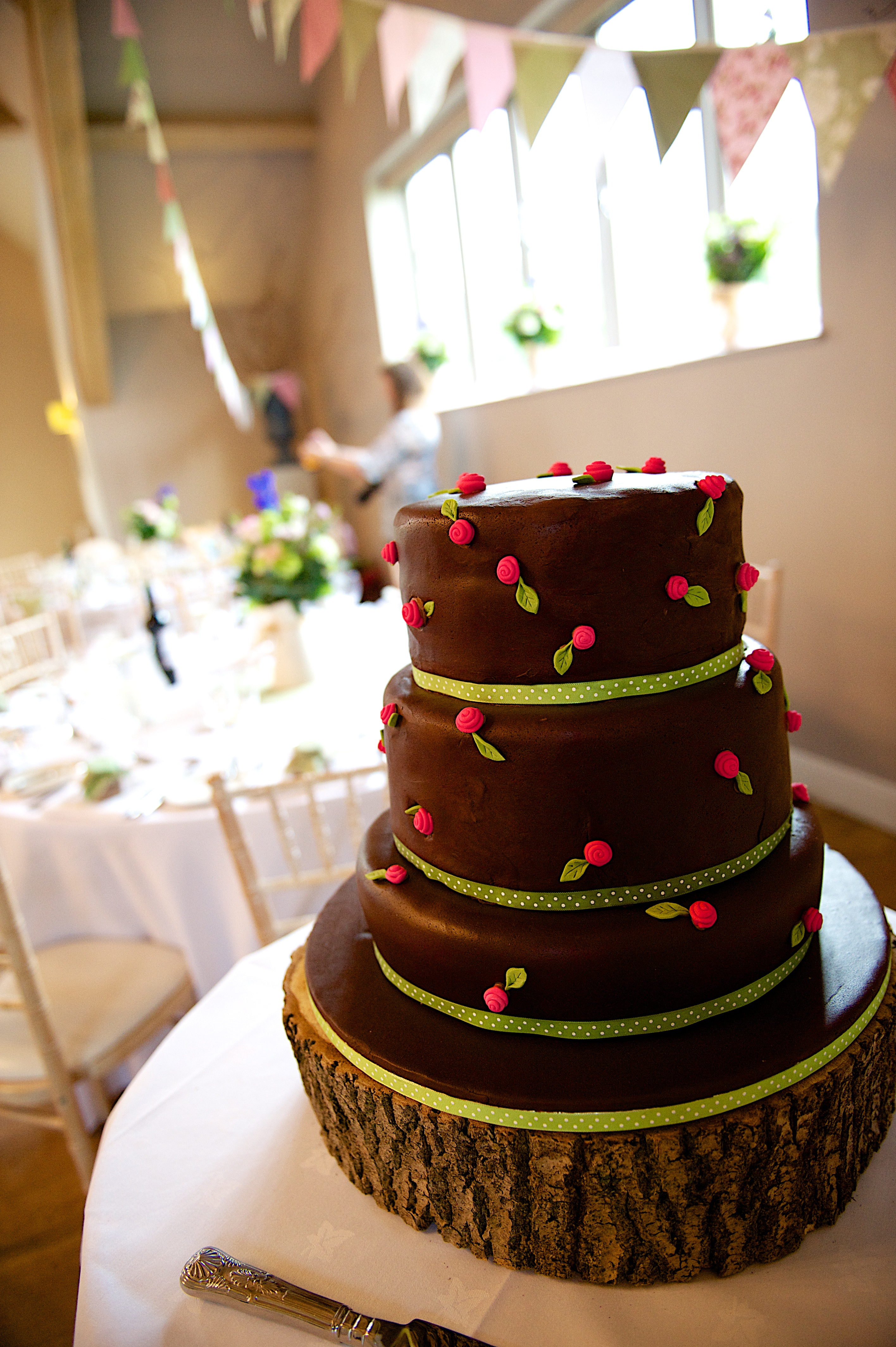 It feels like ages since my last post so apologies for the lack of communication. It has been a strange and busy time. In the last four months, I have graduated from chef school and got married, but also I lost my mum very suddenly and unexpectedly. I am proud to say she was a big inspiration behind my cooking career. She encouraged me and my sister to cook from a very young age – I remember pretending to be Delia, aged about 9 years old, talking to the imaginary TV camera! She was also a fantastic hostess and cook herself, always entertaining and putting on fabulous lunches and dinner parties. She will be very much missed by all her family and friends.
However, life carries on for the rest of us, and we did manage to enjoy a wonderful wedding, then honeymoon in Italy, eating lots of fantastic seafood pasta in small trattorie by the sea. I am now feeling refreshed and raring to go with Supper Club. I also could not resist being involved food-wise in the wedding. After faithfully promising my family not to do the catering, I did manage to make the cake and favours. As I'm known as somewhat of a chocaholic, the choice of cake was inevitable, although there was a token fruit layer – here is the three-tiered cake of a) sticky date & ginger b) chocolate truffle torte and c) chocolate orange.
Also, every guest received a jar of either whisky marmalade or Pimm's & strawberry jam, homemade by me and a team of hens!

Anyway, enough about weddings. The next supper club will be held on Saturday 15th November, and I've spent the morning having a great time planning the menu:
Aperitif & nibbles

Pheasant tortellini, chestnut & tarragon sauce, kale pesto
(Butternut squash tortellini, chestnut & tarragon sauce, kale pesto – V)

Pan-fried seabass, pancetta, sweet potato mash, asian greens
(Mixed grain pilaf, fennel & sweet potato, asian greens – V)

Pear parfait, liquorice jelly, spiced poached pears

Coffee & petit fours
The evening costs £27.50. Please email me to book your place. When booking, do let me know if you would prefer the vegetarian option. And don't forget to bring a bottle!
Please let me know of any dietary requirements, as I am very happy to provide an alternative so you can enjoy the meal as much as everyone else. I only use top quality local butchers and sustainable fishmongers, so you know the animals have had a good life. Wherever possible, the fruit and vegetables are bought in season.


I am already taking bookings for forthcoming dates, as follows:
Saturday 6th December
Saturday 17th January
Saturday 21st February
Hope to see you all soon at supper club!