Hi there, I have now put together a menu for November 16th, hope you like it!
There is a choice as I know there are some vegetarians coming, so please just let me know which main course you would like.
Please email me at malvernsupperclub@gmail.com to reserve your place. We're already half-full! The evening costs £25, and includes a complementary drink and nibbles, and a three-course meal followed by coffee and petit fours.
Onion, apple and gruyere tart with homemade walnut bread
Coriander-crusted lamb OR Puy lentil galettes
with roast beetroot, creamy cabbage, fondant potato and a red wine jus
Poached pear in a spicy caramel sauce with lemon biscotti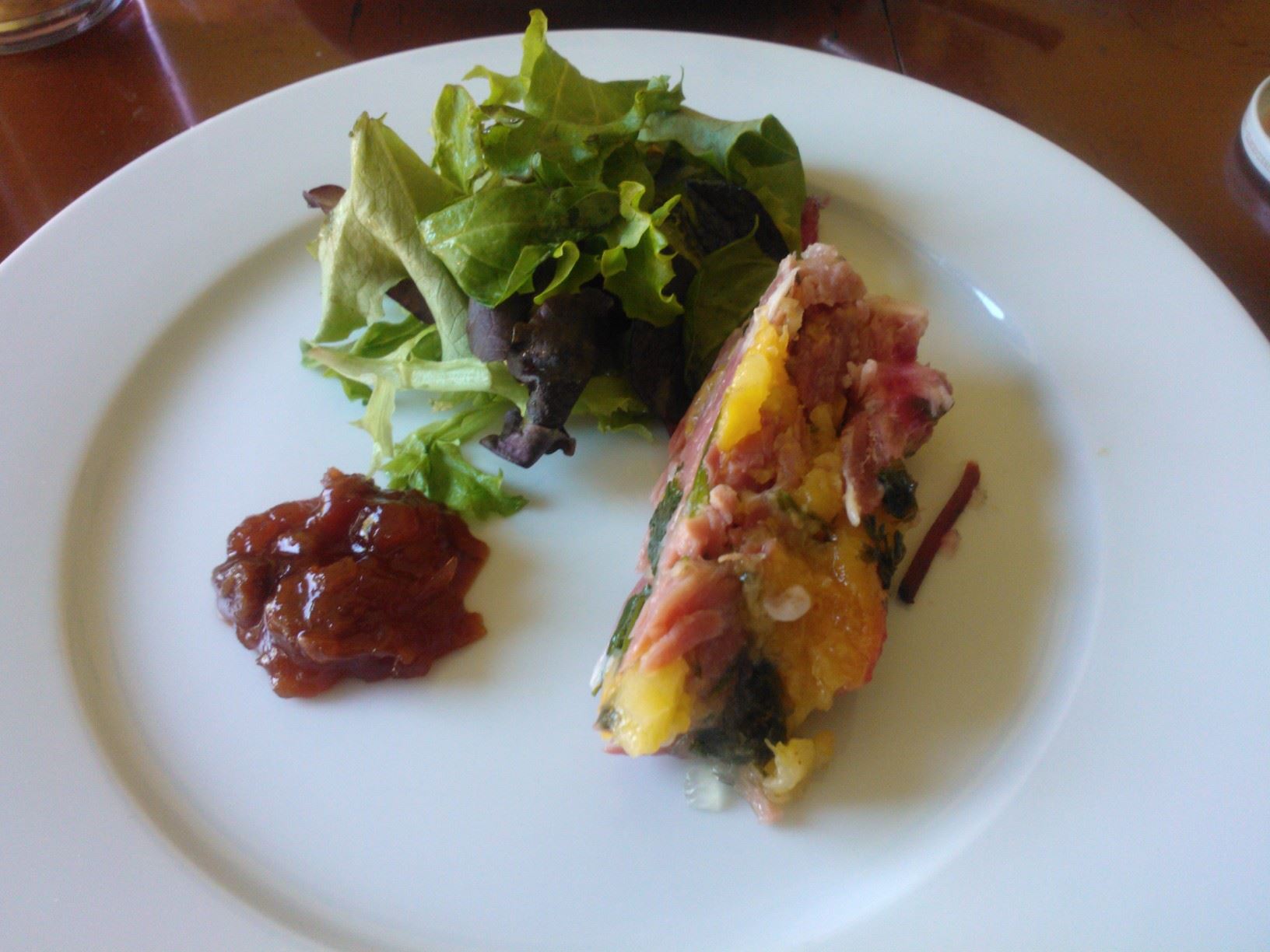 I'm sorry it seems like ages since I last posted, but lots of things have been bubbling away in the background, I promise.
Last supper club of 2013 and a new career
The most exciting news is that I'm giving up the day job, to start concentrating on food full time! I am hosting one more supper club this year on Saturday 16th November, and then in January I am off to Devon for five months for intensive chef training at Ashburton Cookery School. Over the years, I have dipped my toe in the food industry, whether it be running the supper club or hosting a ski chalet, but it's time to take the plunge! I can't wait to start the course, and spend my days cooking all sorts of wonderful food, chatting to other people who are also obsessed with food, and hopefully graduating as a fabulous chef.


My plans, once I finish the course, are a bit hazy at the moment, but I will most definitely carry on with the supper club when I'm back in June, and eventually I hope to run my own food business.


So, if you keep wondering whether to visit my supper club, now is your last chance for a while! As usual, the cost is £25, and this includes a complementary drink and nibbles, a three-course meal, plus coffee and home made truffles. I will be posting a menu next Monday, in which I promise to delight both veggies and carnivores. However, if you like the idea of a mystery menu, I am offering supper club places for £20 this week only. Please email or phone to reserve your place.
Private Parties
For the last couple of months, I have been hosting private supper clubs for people who have been celebrating birthdays, anniversaries, family get-togethers, etc.. See below for a few of the things they ate. If you fancy a Christmas party with a difference, please get in touch. I can cater for up to 14 people in my home, or alternatively, I'm happy to come to yours, cook for you and leave your kitchen spic and span, so you can relax and enjoy the dinner party.




Ham hock and apricot terrine with homemade courgette chutney




Lemon and elderflower tart with strawberry sorbet




Duo of chocolate with raspberry puree


Look forward to seeing you on November 16th!