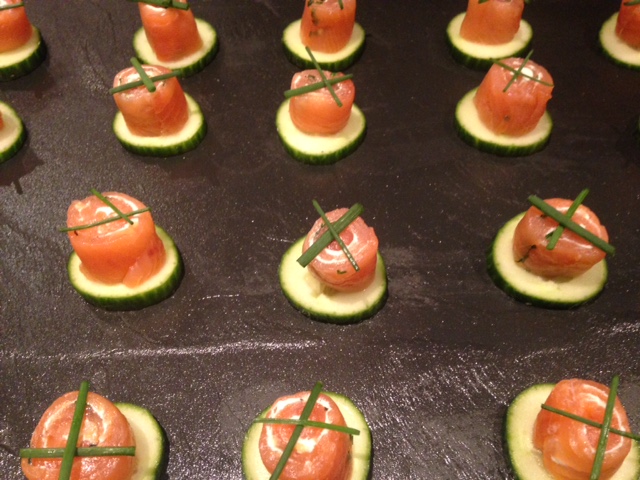 Well, I've had a great month of private bookings with my new private chef company The Supper Table, and I'll finish off a busy four weeks with a supper club on Saturday. In amongst all this cooking, I've also finalised the menu for the December supper club, on the 6th December. It's a little bit festive, to get you in the mood for Christmas, but I've kept well away from turkey, sprouts, etc as I'm sure you will all be eating enough of those in December!
Menu
– mulled cider & nibbles
– scallops, lime & ginger butter, mango salsa
(V – sweetcorn fritters)
– duck breast, juniper red cabbage, winter greens, roasties and orange & cranberry sauce
(V – chestnut & shallot tarte tatin)
– cherry & chocolate tart, Christmas pudding ice-cream, cherry compote
– coffee & petit fours
The evening costs £27.50. Please email me to book your place. When booking, do let me know if you would prefer the vegetarian option. Please let me know of any dietary requirements, as I am very happy to provide an alternative so you can enjoy the meal as much as everyone else. And don't forget to bring a bottle!
To whet your appetite, here are a few of the things I've been cooking for private parties recently….
Smoked salmon roulade Wild mushroom tortellini

Roast partridge, parsnip puree, barley Rose & pistachio marshmallows
Now I'm sure some of you are very organised and already thinking about Christmas presents. What about buying someone a voucher for supper club? You can choose the amount you want to spend, and I will send out a voucher.
I'm also making batches of cranberry, fig & date chutney which will be available to buy at the December supper club.

If you want to plan as far as next year, I am taking bookings for forthcoming dates, as follows
Saturday 17th January
Saturday 21st February
Hope to see you all soon at supper club!
Best wishes,
Clare